WELCOME TO
AIR OF AMERICA
AIR DUCT & DRYER VENT CLEANING SERVICES IN METRO ATLANTA, GA


 

IF

 YOU ARE LOOKING THE BEST AIR DUCT CLEANING SERVICE PROVIDER, ONE THAT WOULD REALLY

 CARE FOR YOUR HOME ALONG WITH THE HIGHEST LEVEL OF SERVICE AND PROFESSIONALISM- THEN YOU 

ARE AT THE RIGHT PLACE!
CALL NOW FOR A FREE ESTIMATE 770-800-3152
DRYER VENT CLEANING
We, at Air of America Dryer Vent Cleaning in Alpharetta, GA, are using a safe and certified cleaning process, and offer a 100% guarantee, to give you the peace of mind in working with a trustworthy company. Read More
DRYER VENT INSTALLATION & REPAIR
Air of America Dryer Vent Installation/ Replacement in Atlanta, GA are trained and experienced in all aspects of dryer vent installation and replacement. Read More

NADCA Members Follow a Higher Standard
When done correctly, HVAC cleaning is a very beneficial service for your home or business. NADCA's dedication to quality assurance helps ensure and promote a higher standard of performance for all of its members.
A company must meet strict requirements in order to be a member of NADCA. The company must:
have at least one NADCA certified Air Systems Cleaning Specialist (ASCS) on staff

maintain general liability insurance

agree to clean according to ACR, the NADCA Standards and comply with NADCA's Code of Ethics. If a company is not going to clean according to NADCA's standards, this must be communicated to the buyer at the time of sale.
These requirements were established to provide a higher level of assurance to consumers.
Air of America Air Duct Cleaning is a NADCA certified company!!
Air Duct cleaning generally refers to the cleaning of various heating and cooling system components of forced air systems, including the supply and return air ducts and registers, grilles and diffusers, heat exchangers heating and cooling coils, condensate drain pans (drip pans), fan motor and fan housing, and the air handling unit housing.
If not properly maintained, and operated, these components may become contaminated with particles of dust, pollen or other debris. If moisture is present, the potential for microbiological growth (e.g., mold) is increased and spores from such growth may be released into the home's living space. Some of these contaminants may cause allergic reactions or other symptoms in people if they are exposed to them.
Industry standards recommend that you have your air ducts inspected every 2 years for cleanliness. By having your air ducts cleaned regularly, you'll help improve the indoor air quality in your home, and enhance the efficiency of your heating/cooling system, which may reduce energy bills.
OUR AIR DUCT CLEANING PROCESS:
1.Supply and Return Registers and Grills Cleaning.
2.Duct System Deep Cleaning: While cleaning, the entire HVAC system is placed under continuous negative pressure (vacuum) in order to prevent the spread of contaminants. This process is combined with a rotating brush to make sure all pollen and other particles are removed from the ducts.
3.Furnace and Connection Box Cleaning:  We use a HEPA-filtered vacuum to systematically clean the furnace and connection box.
4.Air Duct Sanitizing: Air Duct Sanitizing is minimizes microbial growth such as bacteria in your duct system. Often used when people experience allergies and it is also quite effective in eliminating odors from within the duct work.
5.Before and After Pictures.
AIR DUCT CLEANING COST AND TIME ESTIMATES
There are several factors that affect cost and time estimates:
Residential/Commercial ductwork

System size

System accessibility

Level of contamination

Environmental factors
The amount of time it takes to clean a residential HVAC system depends on the size of the home, the number of systems, the extent of the contamination and the number of HVAC cleaners needed to perform the job.
 Beware of advertisements that have very low prices. Upon arrival, many of these companies will up-charge your cost to excessive amounts.
AIR OF AMERICA- A COMPANY YOU CAN COUNT ON!
Air of America Air Duct Cleaning serving Metro Atlanta specialize in providing professional commercial and residential Air Duct and Dryer Vent Cleaning along with high quality service for all your indoor air needs.
At Air of America Air Duct Cleaning serving Metro Atlanta, we use the best products and state of the art techniques. We know how special your home and your family are to you and how much you value your safety and convenience. As a result, all of our service professionals are respectful, reliable, and possess years of experience in the service industry.
Our professional technician at Air of America Air Duct Cleaning serving Metro Atlanta will do everything they can to make sure you are 100% satisfied with the quality of our services and workmanship on every job.
Customer satisfaction is our #1 priority, and we will go above and beyond to achieve it
HOW OFTEN SHOULD AIR DUCTS BE CLEANED WHEN YOU HAVE PETS?
Pets release dander and fur into the air that works its way into the air ducts. If you have indoor pets, one important way to keep your indoor air quality good is to have your ducts cleaned more frequently than average. When it comes to the question how often should air ducts be cleaned, if you only have one pet you will probably be okay having them serviced every three years (as opposed to the three to five years typically recommended). However, if you have multiple pets that shed great amounts, it may be beneficial to clean your ducts much more frequently.
To schedule an appointment with one of our experienced service technicians at Air of America Air Duct Cleaning call Now 770-800-3152.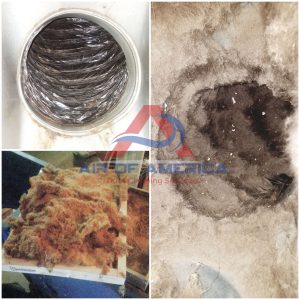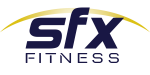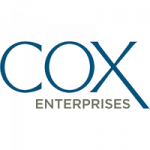 OUR NUMBER ONE GOAL IS CUSTOMERS SATISFACTION. WE ACCOMPLISH THIS THROUGH PERSONAL CLIENT ATTENTION,AND COMMITMENT TO QUALITY, RELIABILITY AND VALUE OF SERVICE.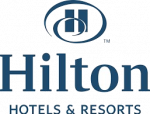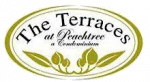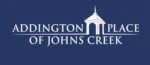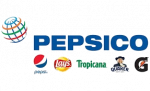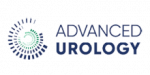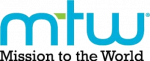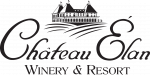 Service areas in Metro Atlanta, GA includes: Fulton County-(Alpharetta, Johns Creek, Milton, Roswell, Sandy Springs), Cobb County- (Marietta, Smyrna, Kennesaw, Acworth, Powder Springs, Mabelton, Vinings), Gwinnett County- (Lawrenceville, Duluth, Norcross, Snellville, Suwanee, Lilburn, Loganville, Dacula, Grayson, Sugar Hill, Buford, Peachtree Corners), Dekalb County- (Decatur, Stone Mountain, Lithonia, Tucker, Dunwoody, Brookhaven, Chamblee, Clarkston, Doraville, Druid Hills, Avondale Estates), Forsyth County- (Cumming), Hall County- (Gainesville, Flowery Branch), Cherokee County- (Canton, Woodstock, Ball Ground, Holly Springs, Waleska), Barrow County- (Winder, Statham, Bethlehem, Carl, Russell).